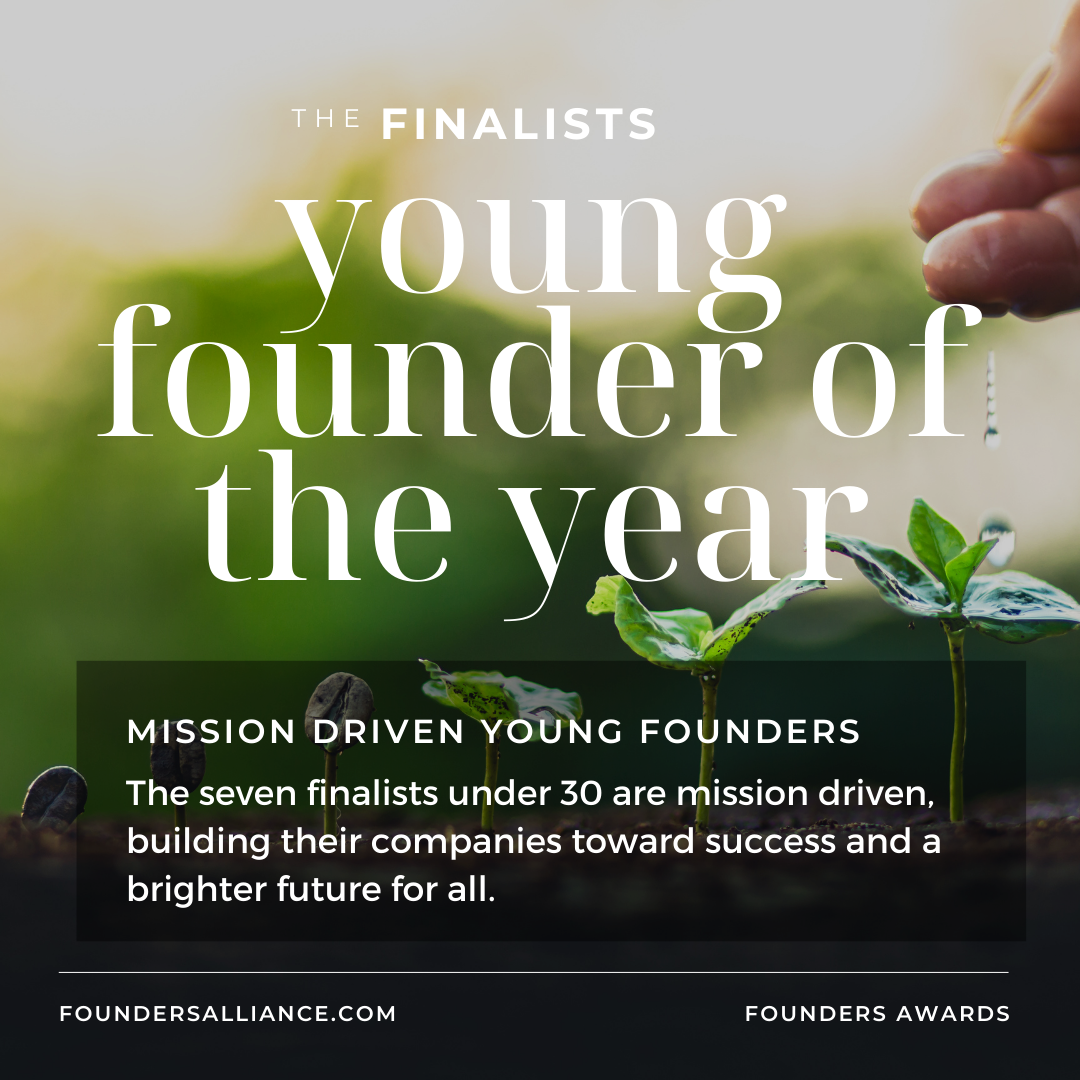 We are happy to announce the young founders under 30 that made it to the finals of Young Founder of the Year in 2023 by Founders Alliance. The winners will be announced by the Founders Jury at the Founders Awards Gala on September 20 in Stockholm in Sweden.
The 7 finalists under 30 are mission-driven, building their companies toward success and a brighter future for all. At the 22nd Founders Awards Gala on September 20 in Stockholm we will honor all finalists and crown the winners, one female and one male founder as Young Founder of the Year 2023.
Celina Lorén Saffar
FOUNDER OF STUCKIES®
STUCKIES® - designed in Stockholm, Sweden is a young mother's attempt at creating premium solution wear. The design simplifies parenting and reduces over-consumption by providing tried and tested solutions for everyday problems like getting dressed or taking care of your baby on the go!
Maiwand Rasouli
FOUNDER OF MÅLTIDSFABRIKEN PART OF RASOULI GROUP
Måltidsfabriken builds unique service solutions for larger organisations, the business has a wide range of services with everything from meal production to schools and elderly care to the transport of blood samples and medicines to hospitals. To a large extent, the customers are in the public sector, which places high demands on quality and reliability.
Darcy Laceby
CO-FOUNDER ABSOLUTE COLLAGEN
Absolute Collagen (AC) is the original collagen specialist, we give a voice to an under-served demographic in the beauty industry, 40+ year old women. The company delivers exceptional, science-backed products at a reasonable price, through offerings where collagen is the hero. Empowering a community of absoluters to truly feel their absolute best.
Johannes Salmisaari
&

Henrik Helenius
CO-FOUNDERS DROPPE
Droppe is a B2B marketplace for industrial supplies. We are on a mission to bring the industrial community into the digital era and make sourcing of industrial brands accessible for every industrial buyer.
Ida Johansson
FOUNDER HYRED
Hyred is a recruitment software that collects, tests, evaluates, and presents candidates to companies in need to fill junior positions. With our own built AI model, we measure skills through our world-leading work tests and personality analysis. By having a fully automated and anonymous recruitment process, we enable companies to recruit pure talent, based on facts instead of a gut feeling.
Peetu Nuottajärvi
FOUNDER BUUTTI
Buutti specialises in Software development of web applications and embedded systems for clients in varied fields such as medical technology, logistics and telecommunications. We also educate unemployed to become Junior web developers through 2-6 month long courses and find them work.
We wish all the young finalists best of luck in the finals!
Founders Alliance